Information from Jordan's Foreign Auto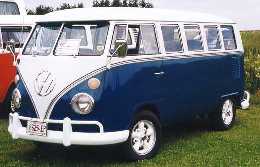 ABOUT JORDAN'S
At Jordan's Foreign Auto our restoration projects range from full pan off restorations to basic interior and body repair.We also offer full mechanical, electrical, body and paint service.
Charlie Jordan has been in the Volkswagen repair and restoration business for close to 40 years. Experience is the key to a perfect restoration. At Jordan's, we have repaired and restored too many VW's to count and partially restored even more.
We use the finest quality replacement parts and can find the only part(s) available worldwide. No matter what model VW you have, we know where to look for hard to find original parts needed for your car's restoration. We scour the Northeast at car shows throughout the year. And we've been known to go to European car shows searching for parts.
---
As we continue to upgrade this page, we will keep you updated on the business and upcoming events such as car shows, etc..

Volkswagens For Sale

As soon as I know of some, I will post the information!

Other Interesting Volkswagen Sites

Classic VW Information & Links (www.classicvws.com)

Calendar of Events

January 1, 2000 - Happy New Year